​
Welcome to the IkonShop Developer Weekly Update
​
Quick overview of this week's goals and what was accomplished, see below for details.
Improve Merchant Order View

Begin work on automated Shipping

Complete User Profile Pages
​
70% completion with these tasks so far.
Life can change and
so can our plans
, but here is what we are
aiming
for!
Finish Automated Shipping

Official Docs for Merchants
Merchant Overview - In-Progress
We realized we can not complete our Merchant Order view until we fully integrate our automated shipping & tracking system.
This view will display a field that contains a tracking number that is automatically updated when the shipping label is created.
User Profile - In-Progress
Your
User Profile
page is functioning and accessible by your Solana Wallet Address. (check yours out at ikonshop.io/profile/YOUR_WALLET_ADDRESS). Here you can display your socials, links, and profile picture. However, we feel it needs more
to be a
true
feature. If you have any suggestions for anything specific, drop it in the
Discord
.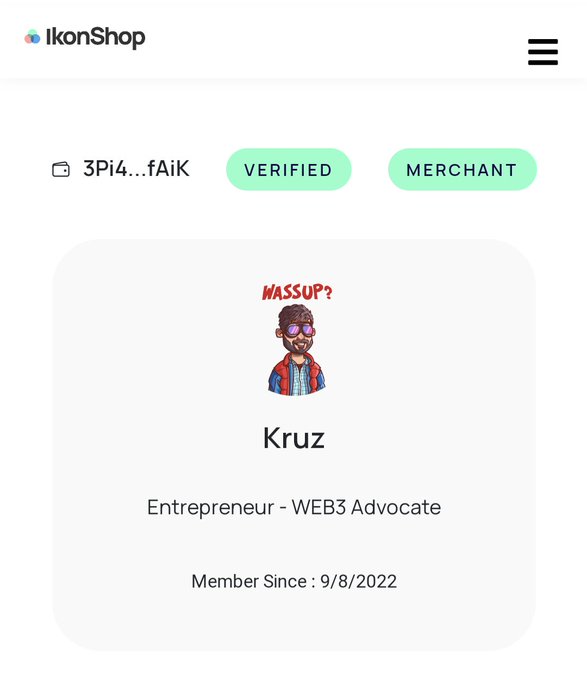 Automated Shipping - In-Progress
Automated Shipping
is almost there. We are working closely with
ShipStation
to make it simple for you to ship products to your consumers.
The break down of the shipping flow will look like this:
User

places

Order

w/

Merchant

Order

registers in system

System emails

Merchant

the

Shipping Label

and

User

with the tracking #.
Do not worry, we will have detailed docs on how to set all of this up when it is ready!
You may have noticed we missed 2 weeks of weekly updates, well.. I got married and got that thing we've all been avoiding. Life's a roller-coaster, but we are back in full-force!
Thank you
to everyone who sent well-wishes
,
everyone else shame on you
.